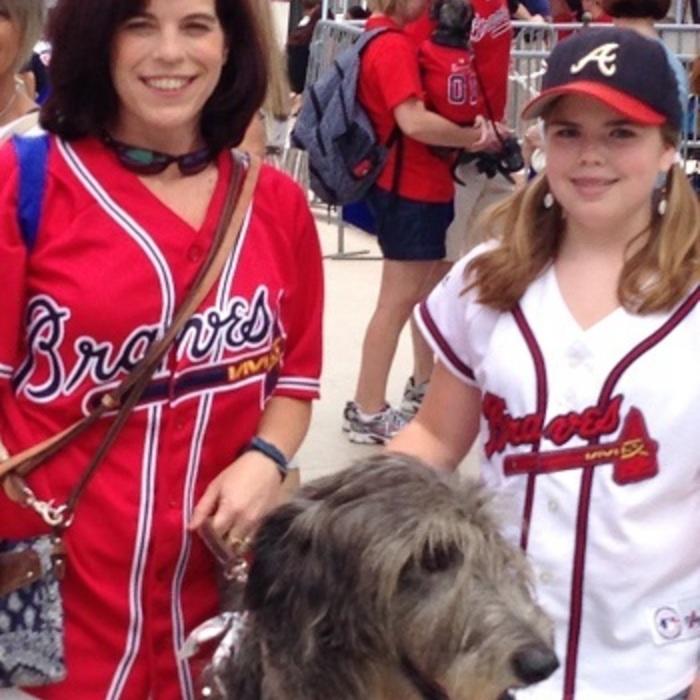 Angel W. Brothers DVM
Angel Brothers grew up in Huntsville, AL. She met her husband, Dennis, at Auburn and came to settle in this area in 1997. She graduated from Huntsville High School, went to Lipscomb University in Nashville for a couple of years undergraduate, finished prevet studies and graduated from Auburn University College of Veterinary Medicine in 1996. She has been in private practice since then. She and Dennis have two children, Lecil, who attends Auburn University & Allie, who attends Susan Moore.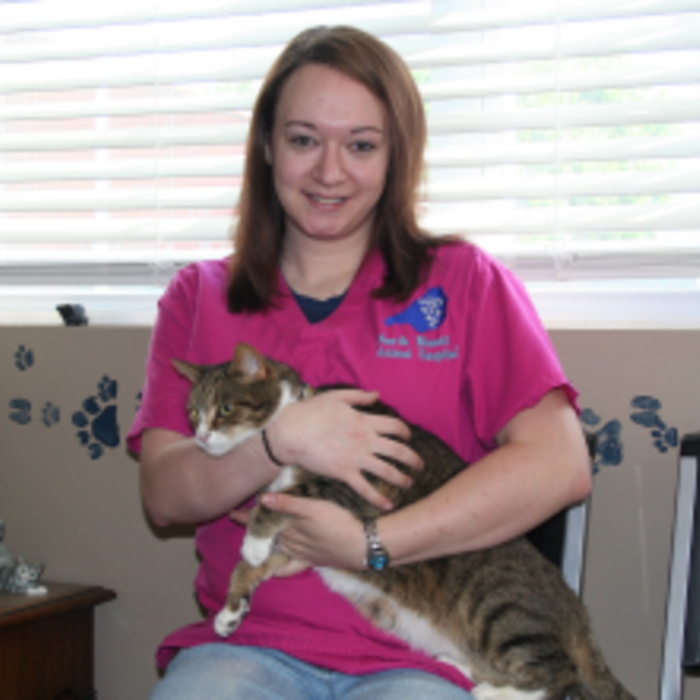 Megan Sloan Veterinary Assistant
Megan Sloan came to North Blount Animal Hospital first as a client. A position needed to be filled in the summer of 2011. Because of her love for animals and her great capacity for responsibilities, Megan was first on the list of persons desired to fill the position. Luckily, she was available and began working August 2011.
Megan grew up in the Susan Moore area and graduated from Oneonta High School in 2005. She has been happily married to her husband, Steven, since 2007. She says that working in a veterinary hospital was a childhood dream. NBAH is glad to help fulfill that dream!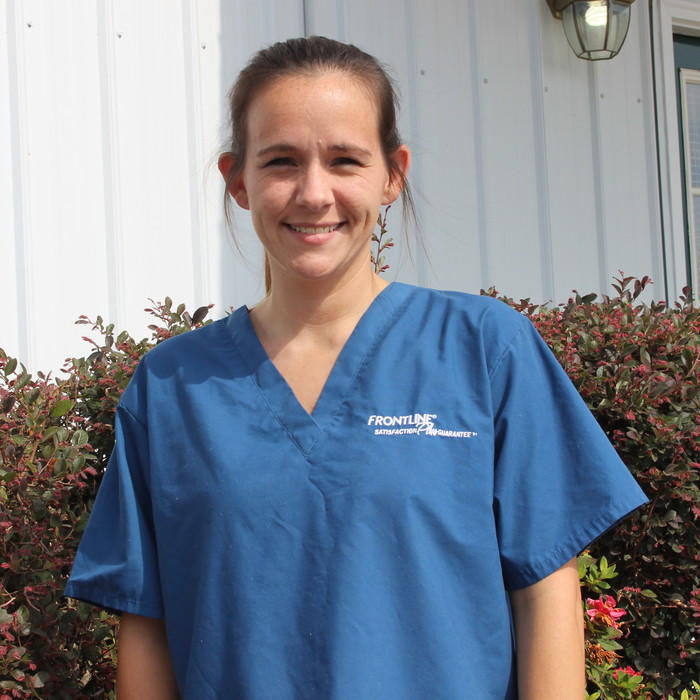 Jamie Simmons LVT
Jamie Simmons joined the NBAH team in August 2016. She became a Licensed Veterinary Technician after graduating from Jeff State in 2008. Jamie did her clinicals at Stewart Animal Clinic in Warrior when Dr. Brothers was an associate there. She has worked in many different practice settings where she has gained a wide range of experience with many different animal species. Her competence in many technical skills makes her a great asset to the practice.
Jamie is from Hayden and is married to her husband, Jody. They have 3 beautiful children: Izzie, Shane, and Lilli. Jamie loves farm life and is usually surrounded by a menagerie of animals including (but not limited to) horses, cows, goats, dogs, cats and show rabbits!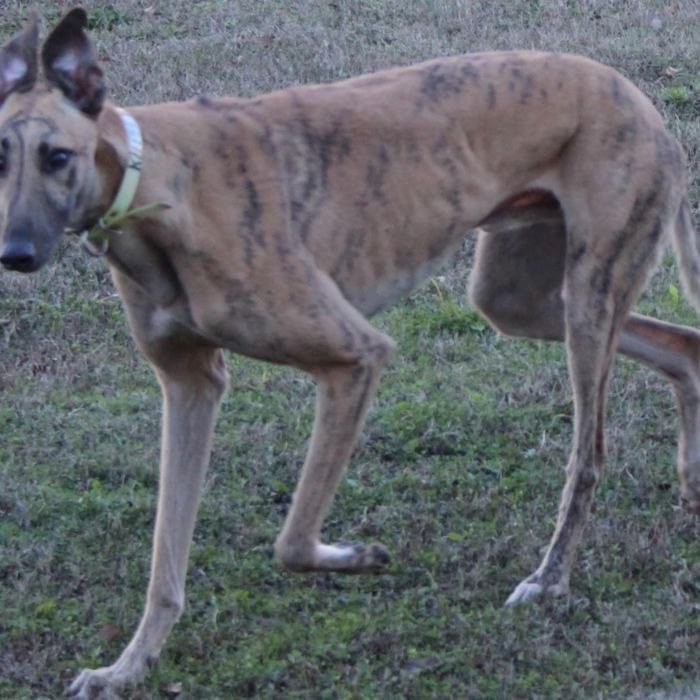 Keeper Bismark National Greyhound Registry
"Keeper" is our resident blood donor dog. Keeper was born in 2011. He was retired from racing and adopted from the Birmingham Race Track after a career ending injury. Greyhounds are the best suited for blood donation due to their higher concentration of red blood cells compared to other breeds.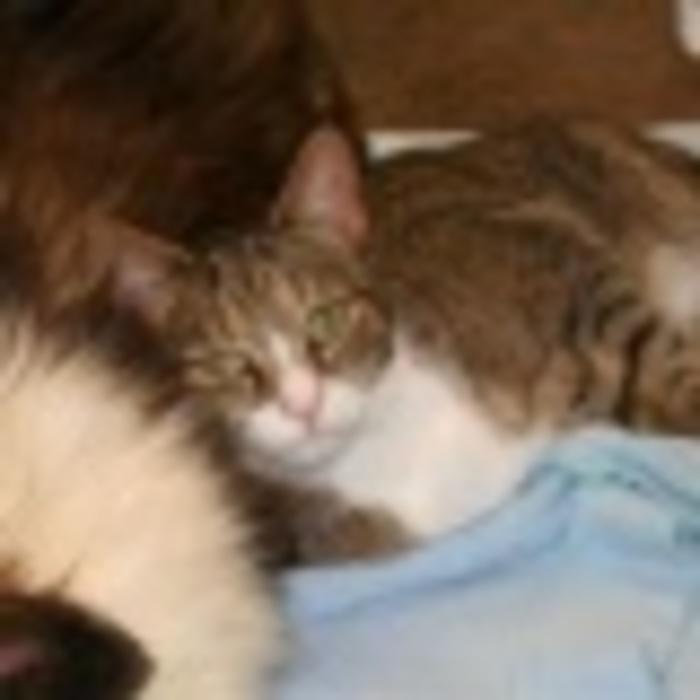 Whiskers Greeter/Surgery Recovery
Whiskers was added to the staff at NBAH in 2008. He was an abandoned kitten that grew up at the office and fell into the role of client and patient greeter. There are only a few dogs that he doesn't greet- he knows which ones! He's bowlegged and clumsy and provides plenty of entertainment for the human staff. His most important job that he has volunteered for is Surgery Recovery Monitoring. Many times while a surgical patient is laying on accessible bedding while we await its awakening, Whiskers lays alongside or on top of the patient sometimes "wallowing" around on them stimulating and keeping the patient warm. It really is quite a sight!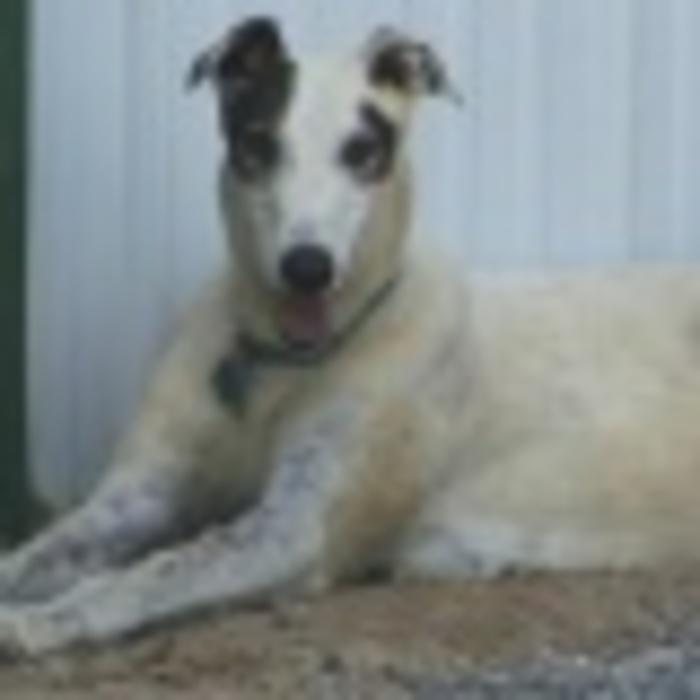 IN MEMORIAL: Leroy NBAH's First Blood Donor
2003-2012